A Message from the Founders
"I was barely 21 and I had already been hospitalized four times with IV to stop my vomiting and diarrhea. Doctors didn't know what was causing my symptoms. Even though I was so young I felt like I was dying. (You would think that at least during your young age you should enjoy energy and health, but) My digestion seemed shot. I was constantly affected by blotting, heartburn, a foggy mind, very low energy, migraines, and to make it worse, now my joints started bothering me with aches and pains that sent me to see a doctor. "You are too young to have arthritis" he said in the consultation and proceeded to tell me that I should think about changing my lifestyle and diet.

Some years later my youngest son got sick and the doctors visit became more frequent as we helplessly saw our son losing the battle with bronchitis! His lungs were quickly deteriorating and sending us to the ER multiple times. Doctors were running out of answers and we were running out of time! This was not what we had envisioned for a healthy family! At this critical moment I sought answers and education in lifestyle and preventive medicine, holistic health, whole body health, integrative and plant-based medicine, diet's role in health, and the importance of mental and spiritual health. After changing our lifestyle and seeing my son's health fully recover, my wife, who suffered with chronic asthma became symptom free; my daughter and I were feeling better and with more energy than ever before, we were propelled into sharing with others our newfound life!

Together with my family we created COFFIG (roasted black figs) back in 2008 to give you an alternative to the short-lived counterfeit energy of caffeine and support you in a journey to a long lasting sustainable energy!

You can take charge of your health and not only survive but thrive. Why settle for a few damaging boosts of energy here and there when you can support your energy through nutrition and lifestyle feeling at your best all day long? COFFIG has found simple yet powerful organic ingredients to help you achieve these goals!

William and Rosmarie Paul
The right balance
With Coffig, you don't just benefit from what we put in. You benefit from what we leave out:
All the good stuff
100% organic certified ingredients
100% caffeine-free
100% plant-based
100% guilt-free clean energy
Nothing nasty
Zero Caffeine
Zero Gluten
Zero Dairy
Zero Pesticides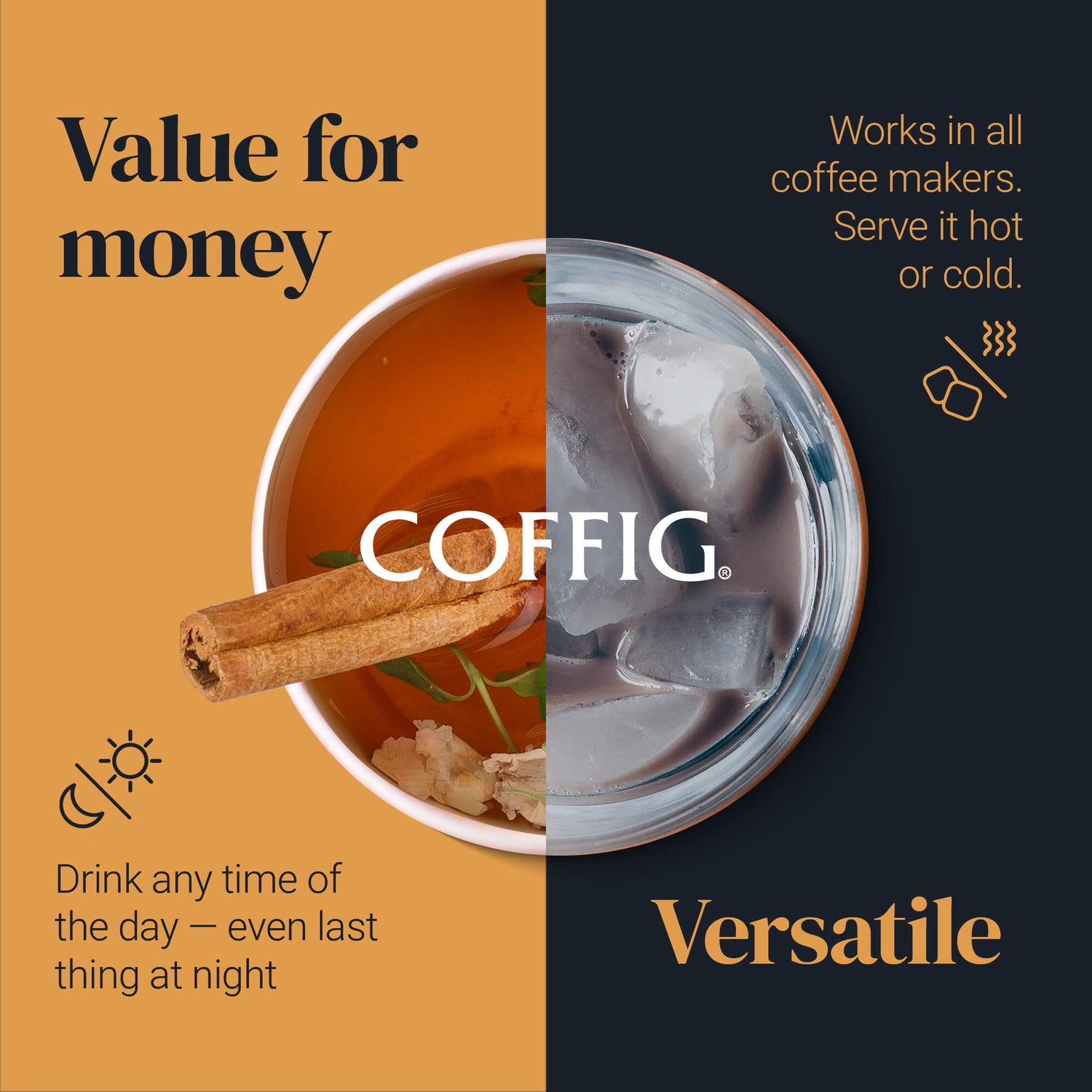 Versatile and value for your money
Enjoy Coffig hot or cold and make all your favorites from flat whites to chilled frappes. Drink any time of the day — even last thing at night.
Great Value at less than $0.75 cents per cup!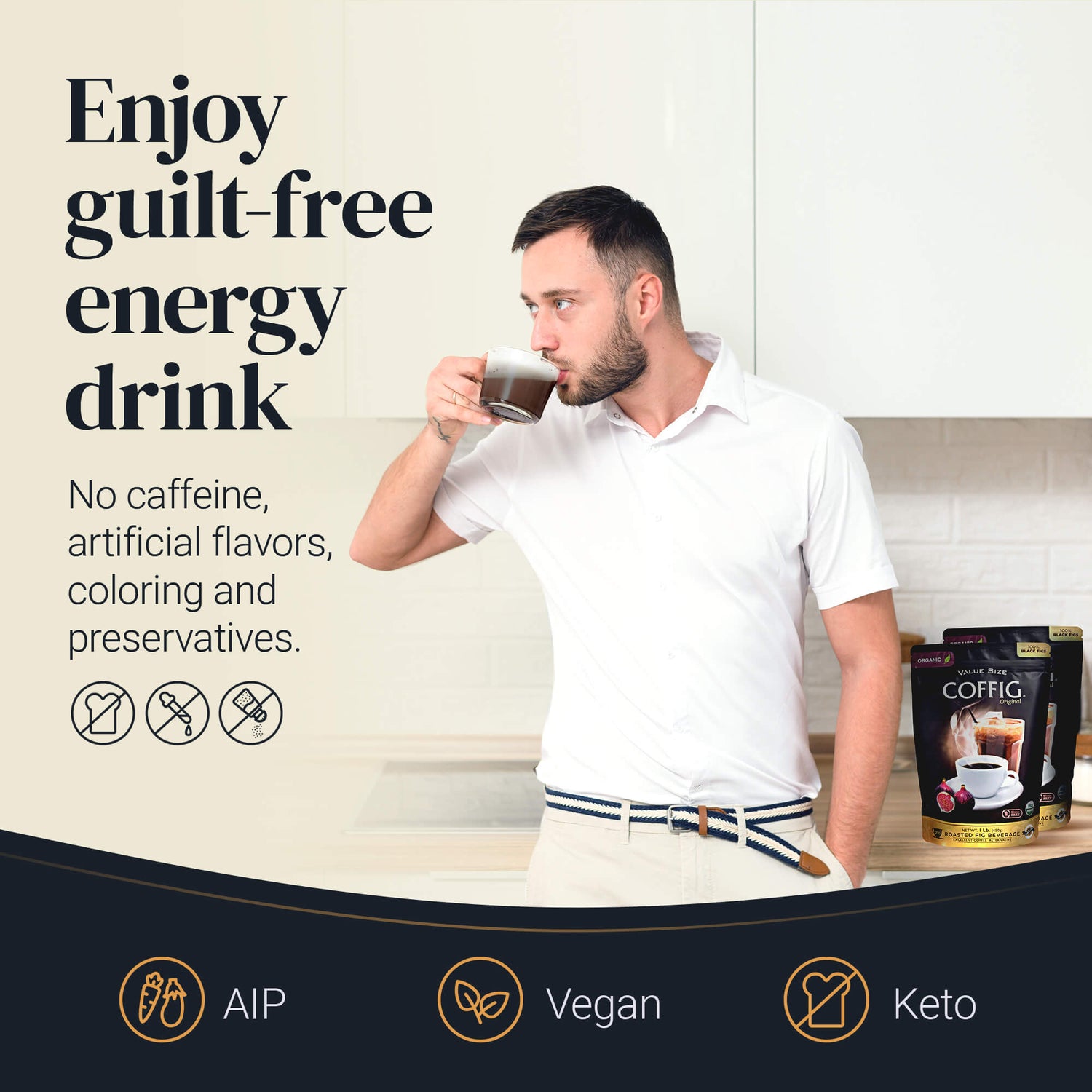 Keep your morning ritual
Like catching up in town with your mum or spending a leisurely Sunday morning with the papers and that special someone.
Enjoy those special moments without risking:
☕ High blood pressure
☕ Heartburn & indigestion
☕ Dehydration and bad skin
☕ Fatigue and tiredness
☕ Increased anxiety
☕ Headaches
☕ Spikes in blood sugar levels
☕ Interrupted or poor-quality sleep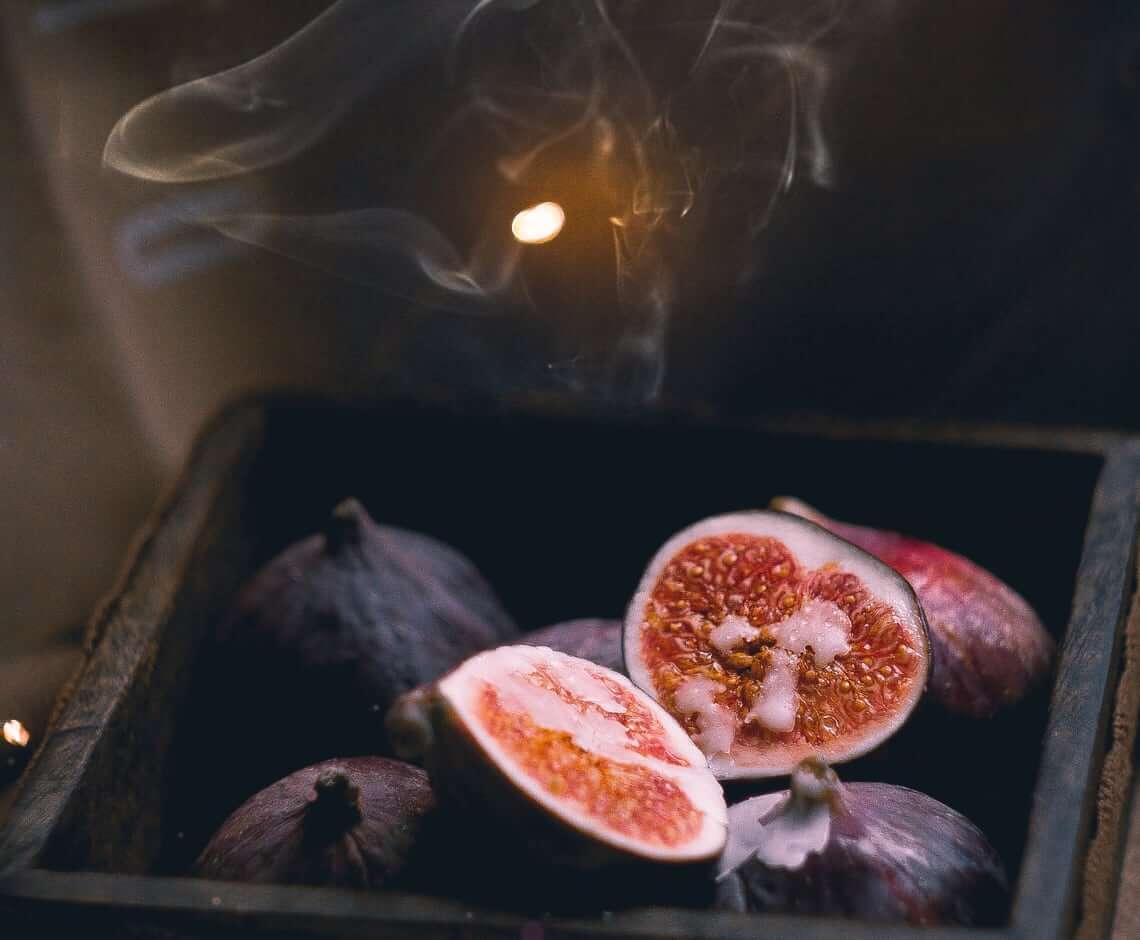 It all began with a loving family…
While living in South America, the Paul family birthed the idea to create a healthy, energetic beverage made out of figs that tasted delicious. For years, the two researched and tested many roasting methods and formulas to create a delectable tasting health beverage that could replace caffeine-packed coffee in any diet.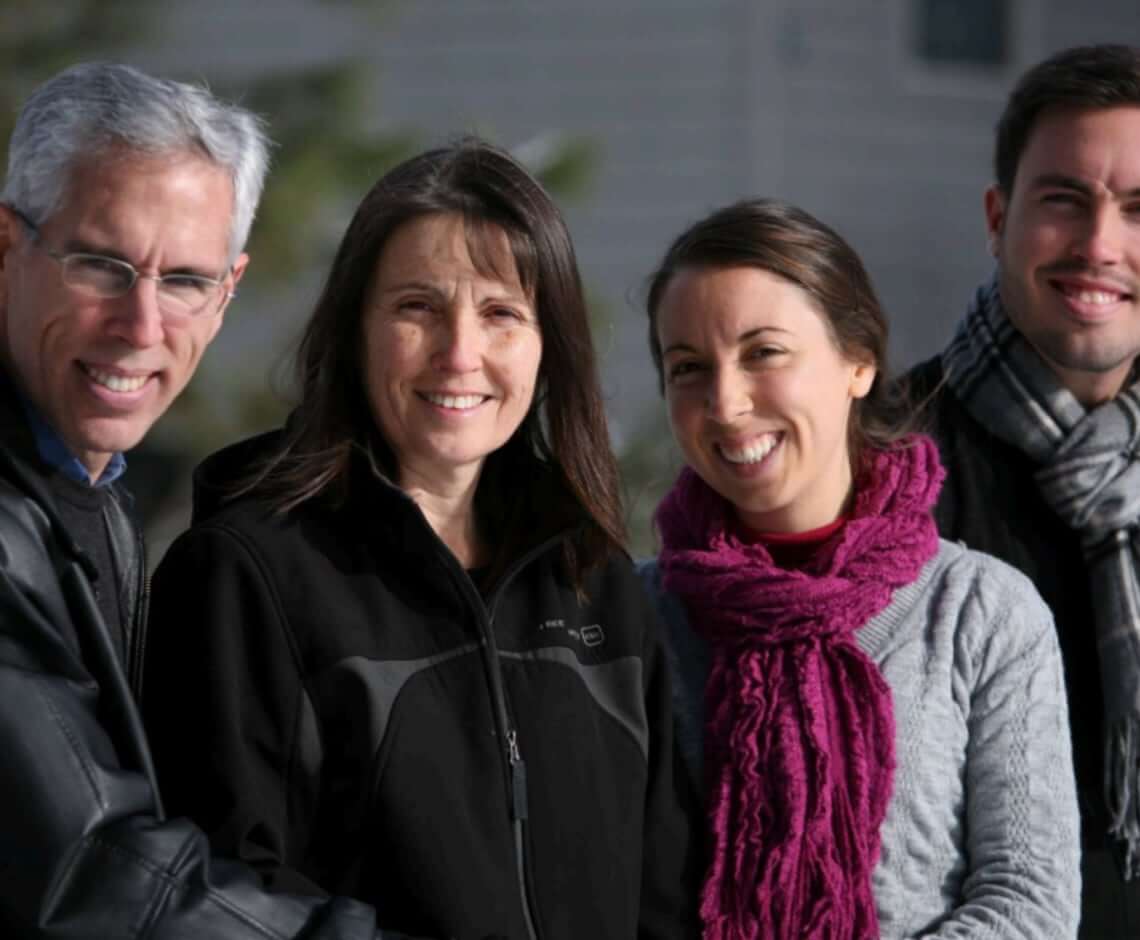 Meet our founders: William, Rosmarie, Debbie and Christian
Inspired. Motivated. Driven. Naturally.
Definitely not your average cup of Joe.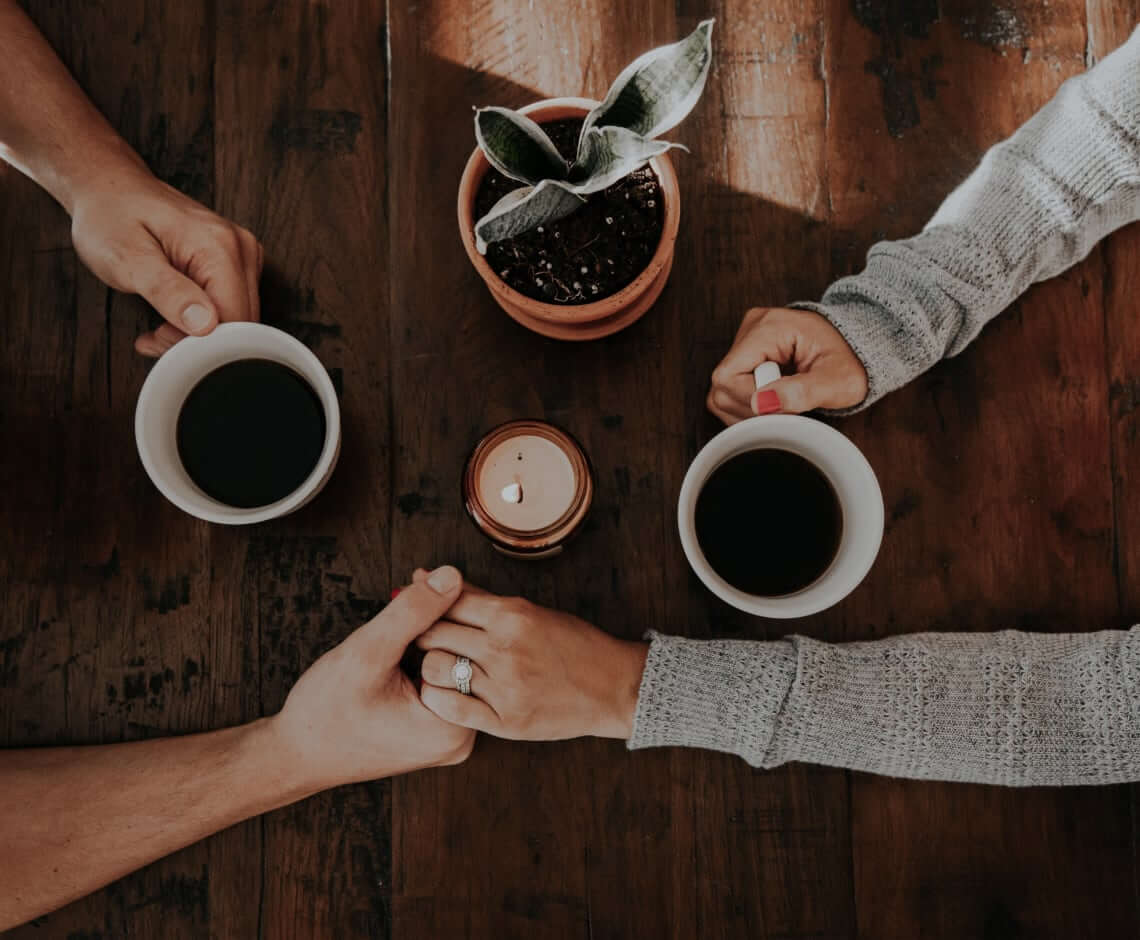 The counter-coffee culture
In 2008, Coffig was born. Since then, William and Rosmarie started receiving orders from all over the globe. Healthy food stores, restaurants, hotels, private schools, and supermarkets order Coffig due to the customer demand, health benefits, aroma and unique flavor. 
Coffig proudly sources Organic Mission Figs from the Central California San Joaquin Valley, where the figs are grown, harvested, and sun dried naturally and are rendered pesticide-free by a group of hard working farmers who believe in the power of figs.
View Our Products